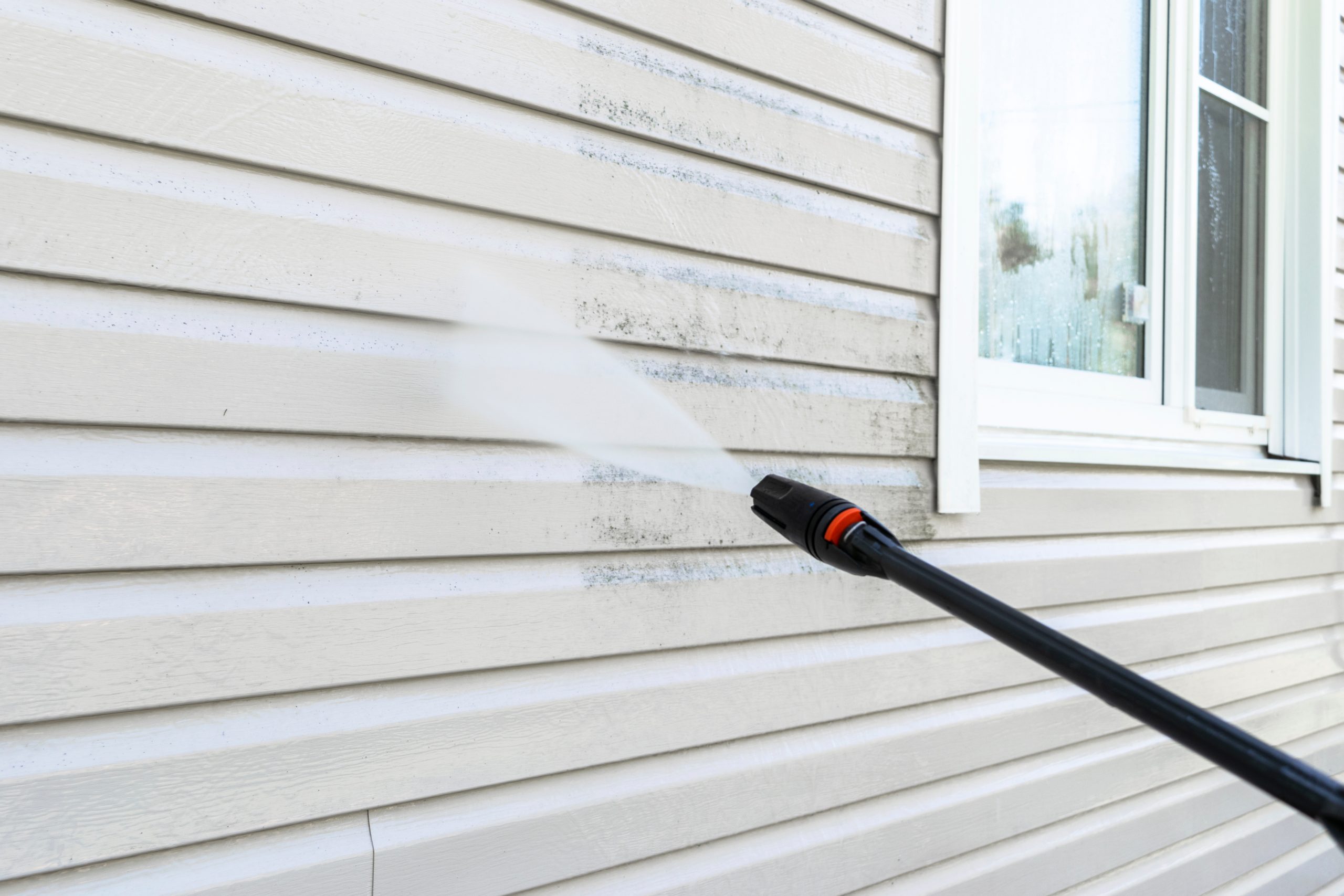 Learning how to pressure wash your home will keep your exterior looking great. If you choose to DYI this project we've got some helpful info to get you started.
Power Washer vs Pressure Washer
The main difference here is that a power washer has higher PSI's (pounds of force per square inch) than a pressure washer. Power washers often times use hot water as well. A cold water pressure washer with around 3,000 to 4,200 PSI should fit the bill for most. We're going to be focusing on residential use in this article. Prices should range between $350 – $750 for most models.
Electric vs Gas
Electric offers less expensive models ( $150 – $350) and is more convenient however they're a little short on power. For home exteriors I would pass on electric as it is more suited for decks, cars and other small projects. Gas is going to be a little more expensive but provides the power necessary to get the job done in a reasonable amount of time.
Our Picks:
Simpson MegaShot Powered by Honda $379 (Gas)
Dewalt 3600 PSI $629 (Gas)
Simpson Powershot 4400 $799 (Gas)
Sun Joe SPX3000 $159 (Electric)
Choosing the right solution
It's important to choose a solution that is going to work for the exterior materials of your home. You'll want to read the bottle to ensure the solution is safe for your type of material such as vinyl, aluminum, wood, brick, stucco ect.
Always test your solution by spraying a small area first in case it does discolor. Also, be very careful spraying any areas that are painted. It's very easy to chip the paint off. Either change to a lower pressure nozzle or stand back an extra 10 feet.
Our Picks:
How often
One or two times per year should be adequate for vinyl, metal, composite and brick. For most, once per year is optimal. It is recommended to only wash wood siding when there is visible dirt or mildew buildup. The climate where you live will have an impact on how quick mold and mildew will develop.
Safety
Pressure washers can cause serious injury. Make sure you read the instructions on your model to ensure your safety as well as preventing damage to your home. Hopefully, this info has helped you to be more confident in learning how to pressure wash your home.