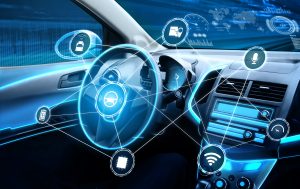 Almost every insurance company now offers significant discounts if you allow them to track your driving habits and you score favorably. So, should you consider car insurance tracking devices to save money? Well, that all depends. Let's dive into what data they're gathering, how they do it, and if you're comfortable with "Big Brother" spying on you.
Every company is different so it's best to ask your insurance professional about the details of the program. However, there are some commonalities amongst the big players. Here are some of the data points these car insurance tracking devices utilize:
Factors That Have The Largest Impact On Your Discount
TIME OF DAY – Times that reduce your discount

After 2:00am. Not coincidentally this is when most bars close.
8:00am – 9:00am – Morning rush hour.
4:30pm – 5:30pm – Afternoon rush hour.
EXCESSIVE ACCELERATION

This isn't the time to beat your best 0-60mph time.
HARD BRAKING

Frequent hard braking can put you at risk for an accident.
TOTAL MILES DRIVEN

The thinking here is the more you drive the better the chance for an accident.
DISTRACTED DRIVING

If the insurance company has a phone app, it can detect when you pick up your phone.
If the insurance company has a plug-in device for the car, they likely can't track your phone time.
How Big Can The Discount Be?
With most insurors, the discount can be up to 20%, however there are some that can reach up to 30%. Some will give you a 5% discount to start and then determine your total discount at the end of the tracking period. There are some insurance companies that won't give you any discount until you've completed the program AND you have to wait until your next renewal.
How Long Will Your Driving be Tracked?
This varies by insurance company and can be 3 months, 6 months or 12 months. There are a few companies out there that will require you to have the car insurance tracking device permanently turned on. I would stay away from those unless you are are an ultra low mileage driver……3,000 miles per year or less.
Can Your Car Insurance Rate Actually Go Up?
Yes, however very few insurance companies will do this. Most will only change your rate if you earn a discount, and if you perform badly, they'll just keep your rate the same. Ok, pretty good deal here.
Big Brother and Privacy
Should you trust these insurance companies to track you using either your phone or a plug in device? Well, let's consider some comparisons:
Social Media apps such as Facebook, Instagram & Twitter

Unless you have been very diligent about settings on your phone apps, there's a good chance they're tracking your location.
Google

There are a number of ways Google tracks your location including the use of search, maps and weather. If you want to get Google to quit tracking you there are some settings you should know about.
Various other apps such as Amazon Alexa
Verdict – Car Insurance Tracking Devices
Just be educated on how your data is being collected and by who. Then, you can make an informed decision for yourself. We're not particularly for or against car insurance tracking devices. We believe it's just an option offered.
It seems insurance companies are more up front then some of the others like Google, Facebook and other phone apps. These services tend to sneak in location tracking and can be tricky to turn off. In comparison, when purchasing car insurance, you're not forced to use car insurance tracking devices. Only use them if you want, and if you do, you'll likely be rewarded with lower insurance premiums.
Partners Insurance Changing The Way You Buy Insurance
No nonsense quote comparisons from multiple insurance companies. Great technology paired with a personal insurance broker. Be a part of the Partners Insurance experience. Get Quotes.